About Us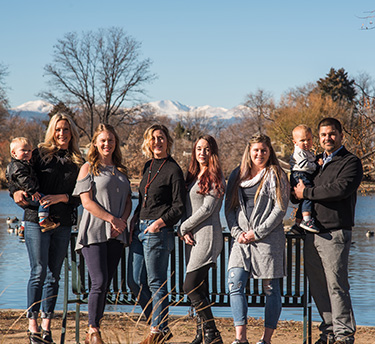 Originally from Minnesota, Dr. Kari followed her passion, packed up, and moved to Littleton to open her practice. From the beginning, her goal has been to help people heal while promoting lifelong health. Everyday stressors and bodily wear and tear should not come between you living your best life.
Our practice strives to make each visit a comfortable, homey experience. Live your life to the fullest with Denver Spine Chiropractic by your side.
Our Philosophy
We are strong believers in wellness. Emotional health, physical health, and chemical health all play an important role in your overall well-being. For that reason, we not only treat our patients, but we educate and empower them to make their own decisions when it comes to healthcare.
The more we learn about ourselves, the more aware we are of our choices. Each time you come in is time to get better, learn about your body, and relax knowing you are in good company.
Dr. Kari and her team are here to get to know you and help you in any way they can!
Patient Community
Denver Spine Chiropractic welcomes men, women, and children of all ages and conditions. Our family-focused practice offers pain relief and maintenance chiropractic care that can be tailored to the needs of the unique individual. While we offer our services to everybody that walks through our doors, we especially enjoy catering to expectant mothers, their unborn children, and infants.
Dr. Kari's understanding of several different chiropractic techniques allows her to assist her patients in a way that keeps them comfortable and produces results. Make an appointment today!
MEET DR. KARI »
---
About Denver Spine Chiropractic | (303) 953-1471