New Patients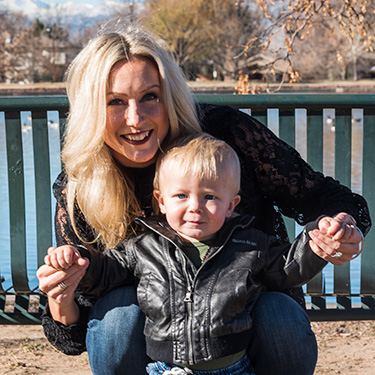 Denver Spine Chiropractic is not your typical chiropractic clinic. Rather than a sterile environment, our caring staff welcomes you to a warm space filled with fresh flowers, fuzzy blankets, charming rugs, and inviting furniture. We strive to make our patients feel as comfortable as possible during their time with us. Not only do we take the time to listen to each individual's story, but we also provide our patients with the educational tools to take part in their own journey to health.
Dr. Kari and her team accept new patients of all ages. Our simple, two-day process begins with your initial appointment.
Day One
Your first visit with us will last between 45 minutes to one hour and consist of intake paperwork, a guided tour of the office, a discussion of your health history, a thorough examination, and any necessary x-rays. At this time, Dr. Kari will hear from you, try to understand your concerns, and make note of your personal health goals.
With this information, we will be able to determine the severity of your condition as well as a course of action that best fits your needs.
Day Two
Similar to your first appointment, your second visit will be about 45 minutes to one hour in duration. During this time, we will go over your x-rays and explain in detail the underlying cause of your discomfort.
Starting with the low back and working our way up to the atlas, also known as the top of your spinal column, we will describe to you what is going on in your body and what we can do to help. Once we develop a specific care plan, we will begin your treatment with your first adjustment.
Ongoing Care
How often you choose to be adjusted is ultimately up to you. While we love seeing patients receive regular maintenance care, it is not required. Most of our patients come back because they learn what it truly means to feel good. Denver Spine Chiropractic looks forward to helping you feel happy and healthy.
CONTACT US »
---
New Patients | (303) 953-1471